Interface With Social Media Consumers
We really believe that you can achieve amazing business results by integrating your corporate website with social media marketing (SMM) tools. Some of the apps that we can include in your new website are standard in the industry while others are customized to implement your SMM goals and objectives.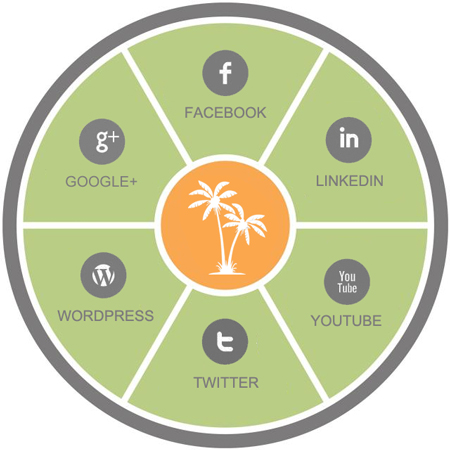 Take a Risk Without Reservations
There are a few risks that your business will assume when putting the company name out there in the social media landscape. Rest assured, these are the risks that face every business. They are manageable risks that are the cost of doing business online.
Be Realistic
The reality is that consumers are going to be talking about your business online even if you don't make it easy for them to share content from your website using their Facebook, MySpace, LinkedIn, Twitter, and other social media accounts.
Shape the Message
People will discuss your products and services on Facebook and MySpace even if you and your employees are doing nothing to shape the message. You need to maintain a social media presence so that the ways you shape the messages in the social media environment will support your corporate brand as much as possible.
Hire a Dedicated Team
The best thing that you can do is hire our creative team of designers to integrate SMM tools into your website. This means, in essence, that people will be able to interact with your website and post any content that they like on your website or on their own social media pages. So, if they love the new energy drink that you sell in your e-store, they will be able to "Like" it on Facebook. Then you get the marketing that their "spreading-the-word" accomplishes in the social media world.